Large house with outbuildings in the centre of the village.
Ref #: Li504 Estate agency fees are paid by the vendor
LA CROISILLE SUR BRIANCE, HAUTE VIENNE, Limousin
The house has two separate entrance doors, since the owners created a second garden-side access with a dedicated porch and staircase. Therefore, when you step into the house, you are directly in the kitchen (145 1/3 ft²), which is modestly furnished with a sink on top of some low storage cabinets, pretty bespoke wall cupboards and a large dining table. A half-glazed door opens onto the living room (187 1/3 ft²). This is a bright and cosy space thanks to its wide south-facing French doors, its wooden floors and wood framed fireplace.
From the living room, you can access the 113 ft² utility room (tiled floor), then a simple bathroom (37 2/3 ft²) fitted with a shower, a bidet and a pedestal washbasin. Next to the kitchen but at garden level, you have a workshop (136 ft²) with an external door. On the first floor, there are three bedrooms (176 ½, 126 and 96 ft²). The two larger rooms have tall wooden wall storage cupboards. That level is entirely laid with nice antique parquet floors and ceiling height is 9 ½ ft! There is a toilet in front of the staircase up to the attic. That space is partly convertible. The roof is in good condition, after part of it was changed a few years ago. There are two cellars under the house that are accessible via an external staircase, good for food or wine storage. The house's interior decoration needs an update: paints for the walls and ceilings (polystyrene tiles in the living room), dated wallpaper in the bedrooms, etc. There will also be the need for some new electrics and plumbing if you want to create a bathroom on the first floor. There is a useable outbuilding in the garden for wood and tools. There used to be central heating in the house, judging by the presence of an oil tank in the outbuilding, but no trace of a heating system in the house, as the boiler and all the radiators have been removed. The northeast-facing garden is 478 yd² with iron double gates, a private parking space and a fence all around. There is also a large cherry tree and some tree hedges. The house is only a couple of minutes walk from the village shops: bakery, corner supermarket, newsagent, bar, restaurant. The primary school is less than a minute walk away. School buses take the children to the infant school in Saint Méard or the middle school (kids aged 11-15) in Châteauneuf la Forêt.
Property# Li504
Quality

Situation
Situation
other situation
Airport at
Limoges Bellegarde,Brive-la-Gaillarde
Extra Features
Other property features
Broadband available
Energy
Heating
Electric, Wood (chip) fired
Primary energy consumption
(kWh /m2.year)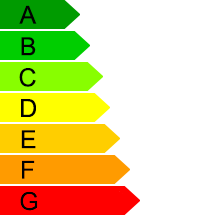 Estimated emissions
(kgco2/m2.year)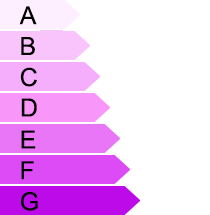 Person managing this property
Jeroen en Inge Van der ziel (l4u)
Téléphone: +33 (0)5 55 78 28 84
Address: La Croisille en Briance
Agent Immobilier SIRET 52190005000019
Limousin
Limousin information
Peace and space

Real seasons

400 km of Paris

Authentic farmhouses

An astonishing heritage
View more