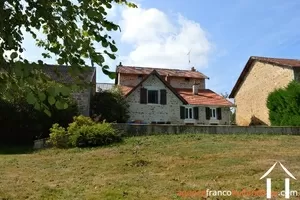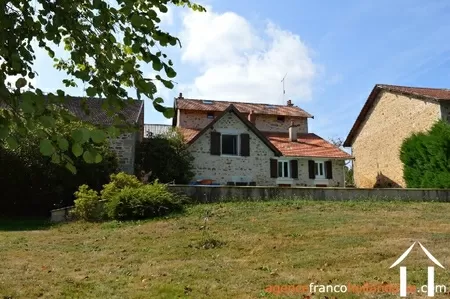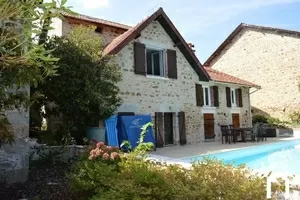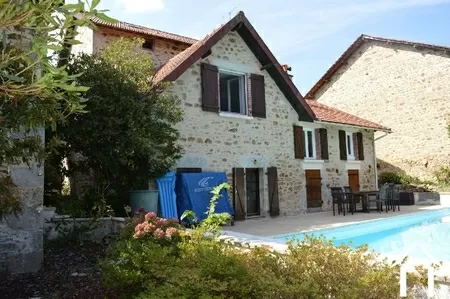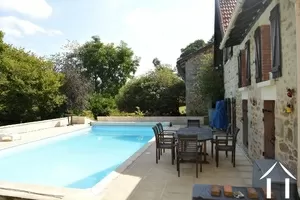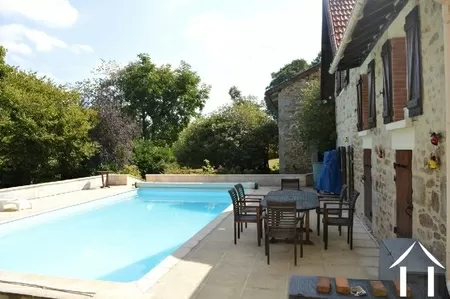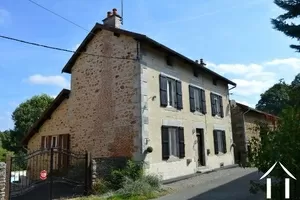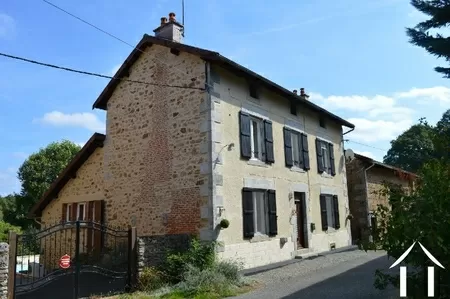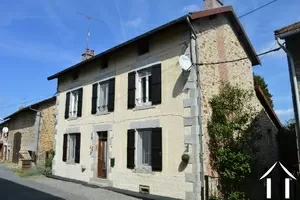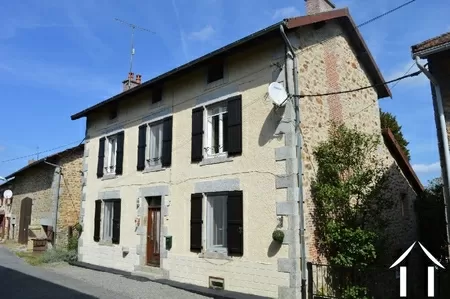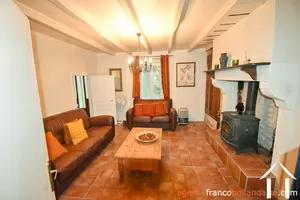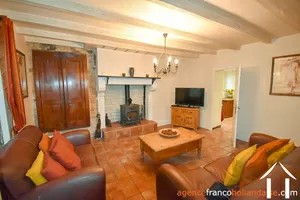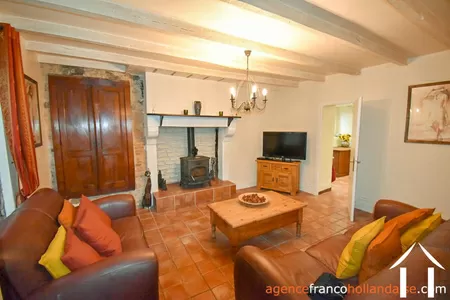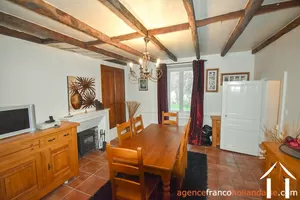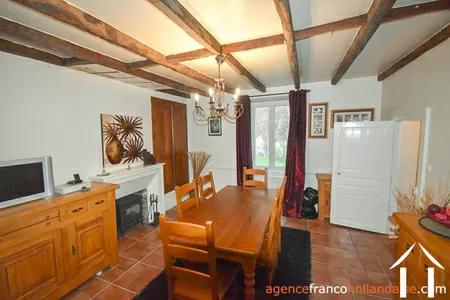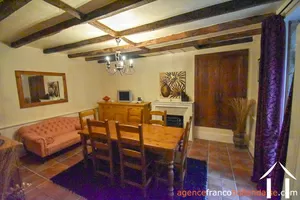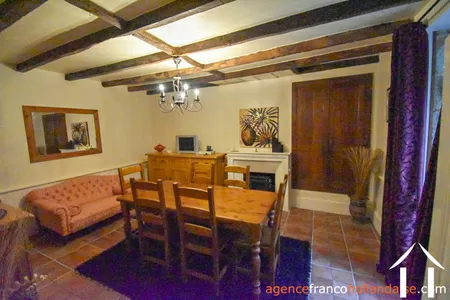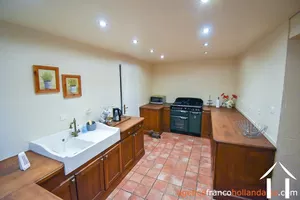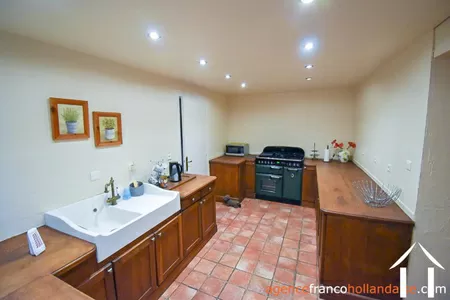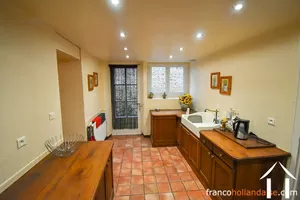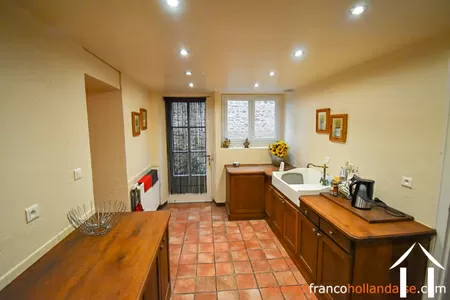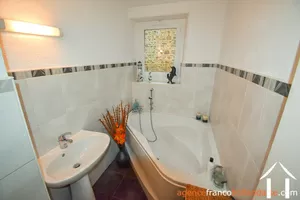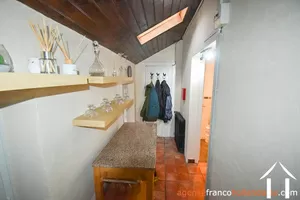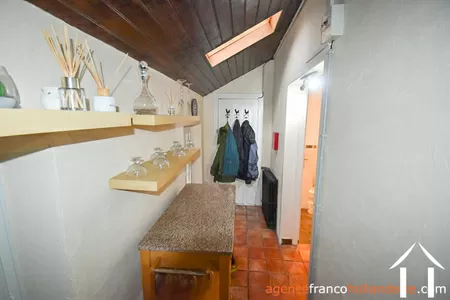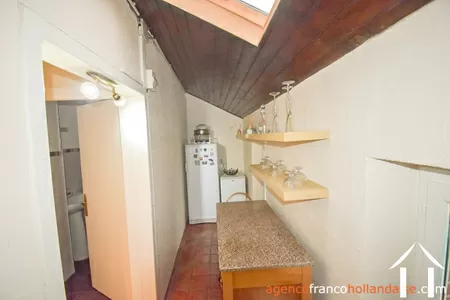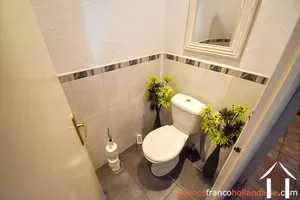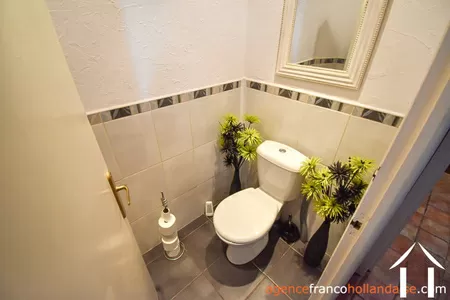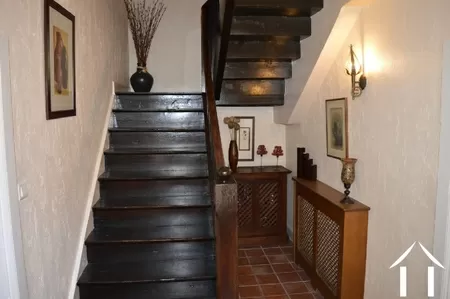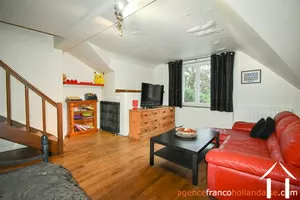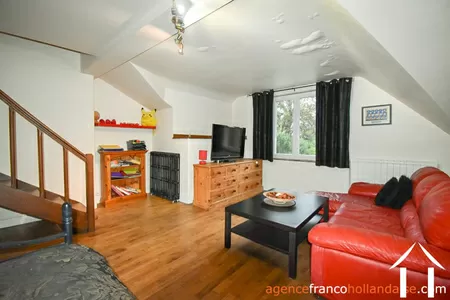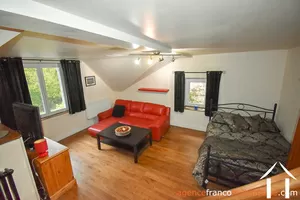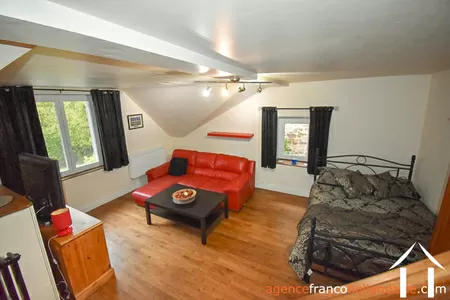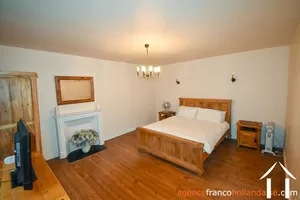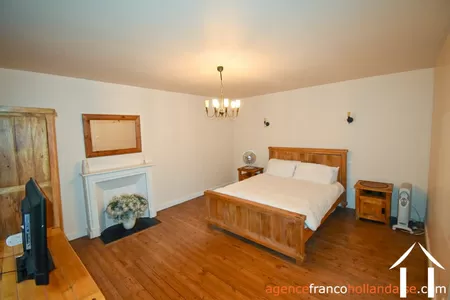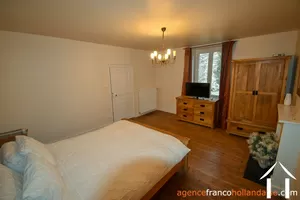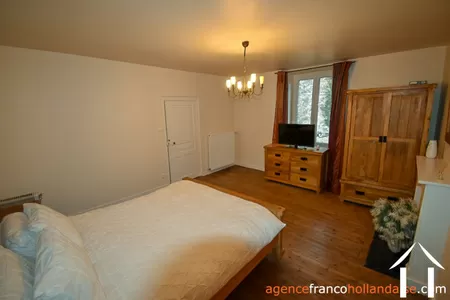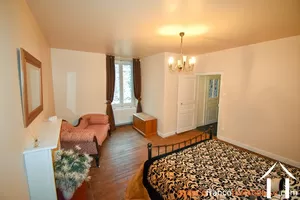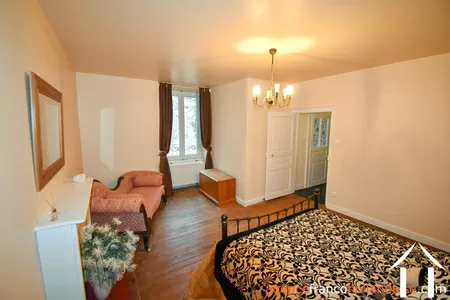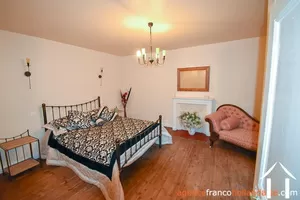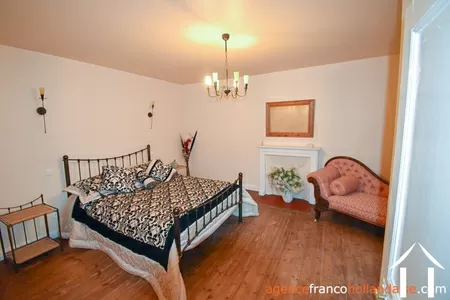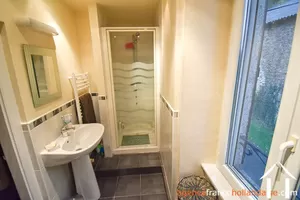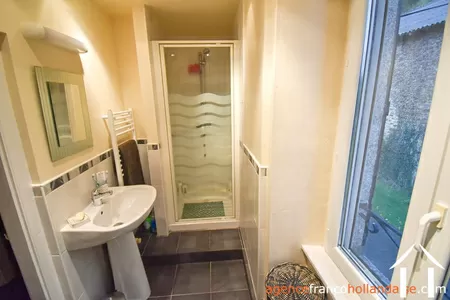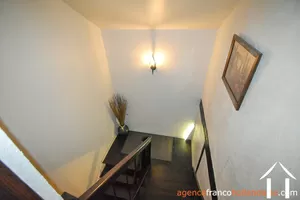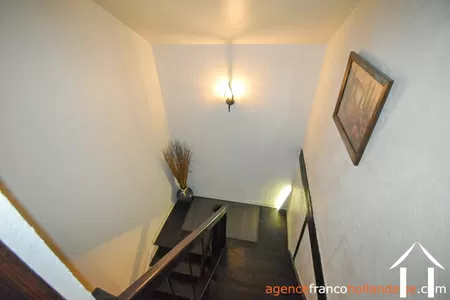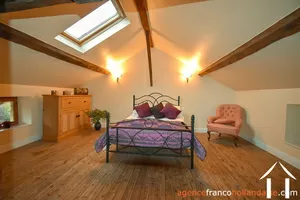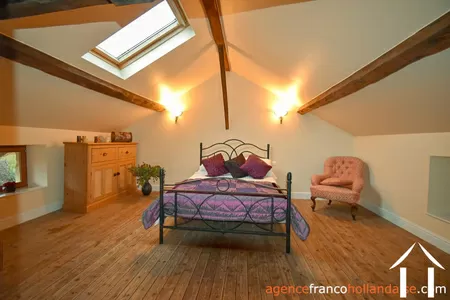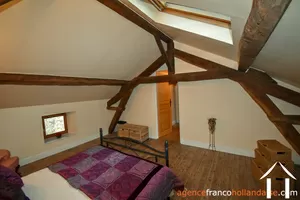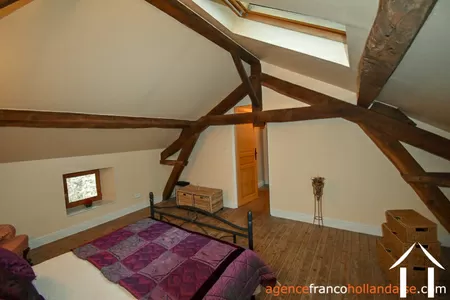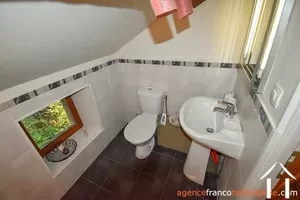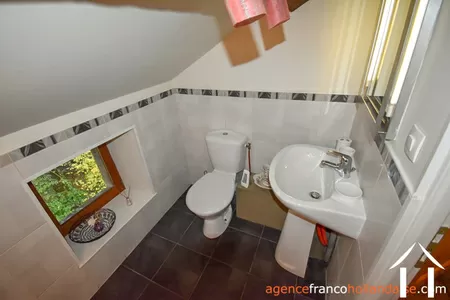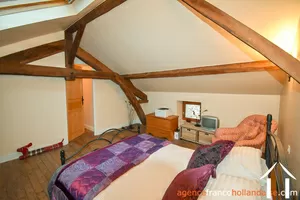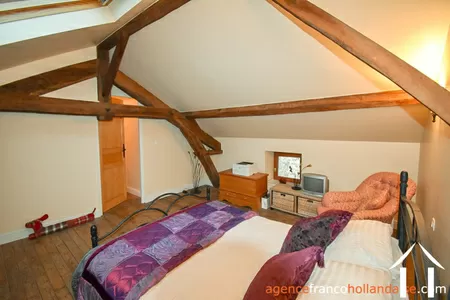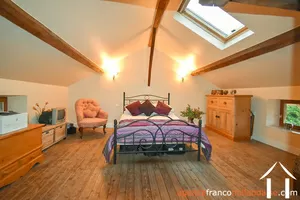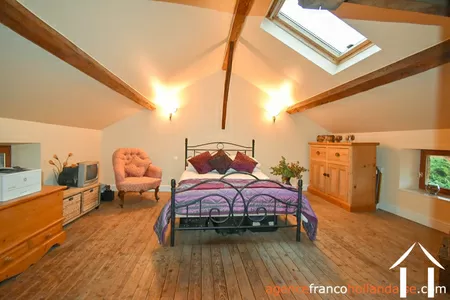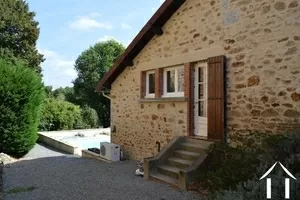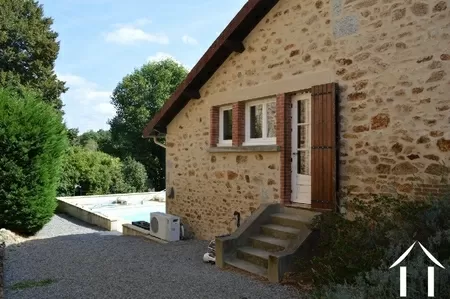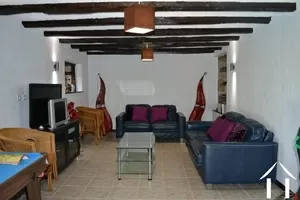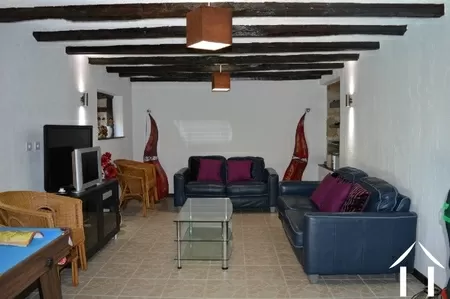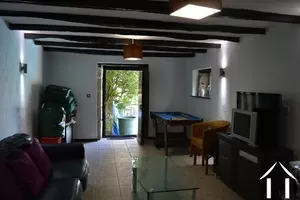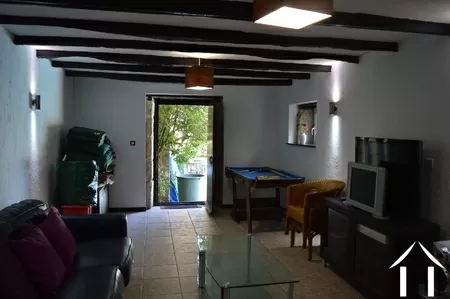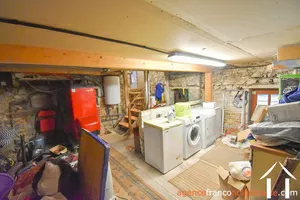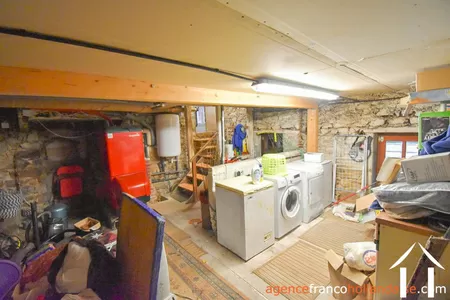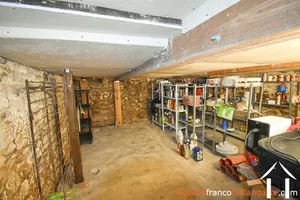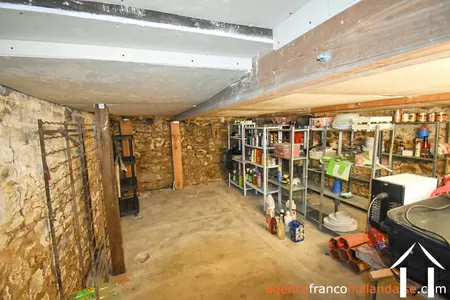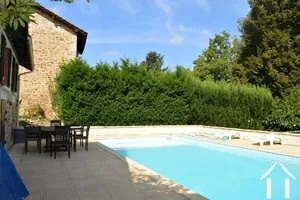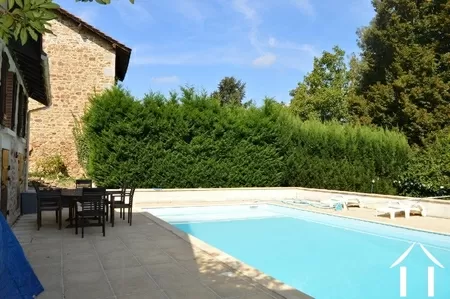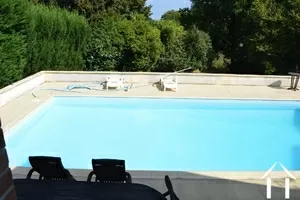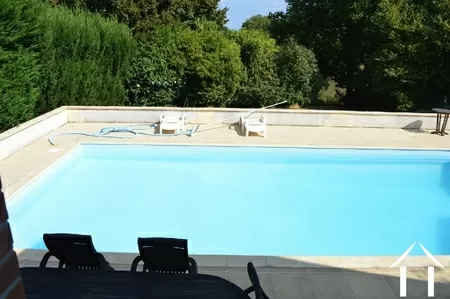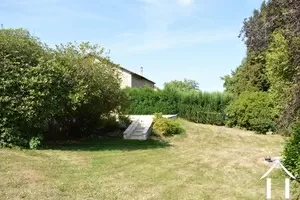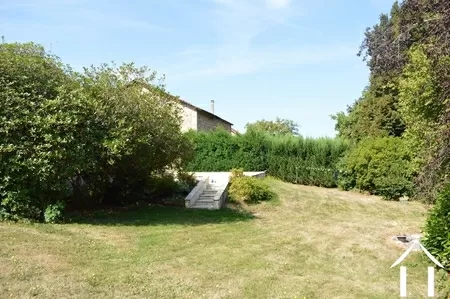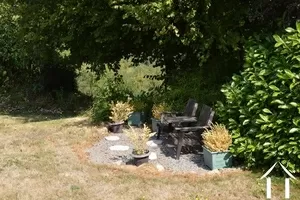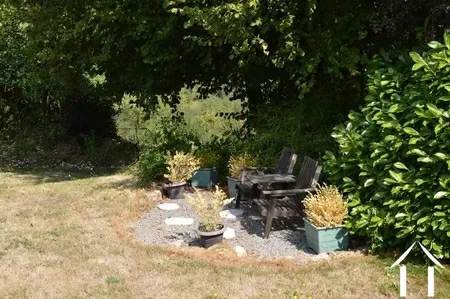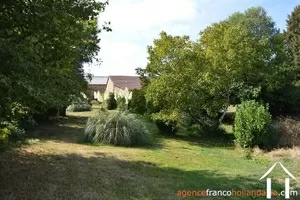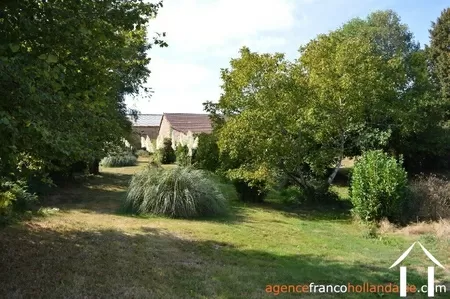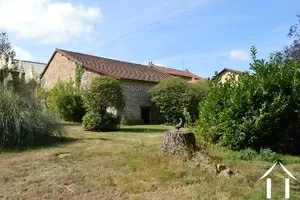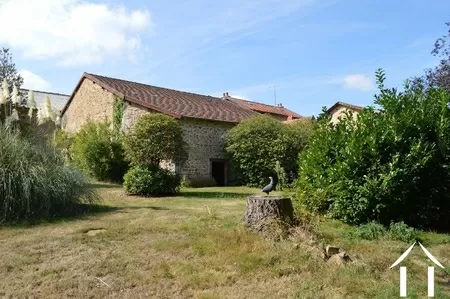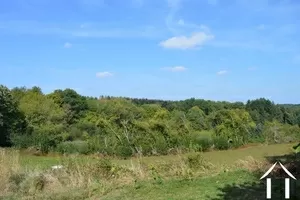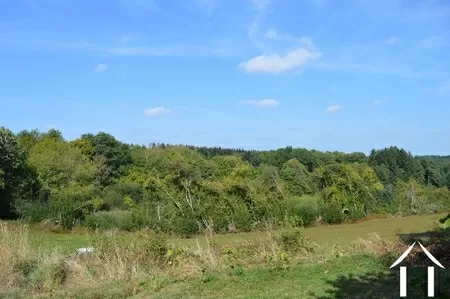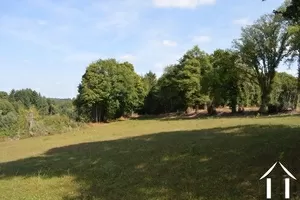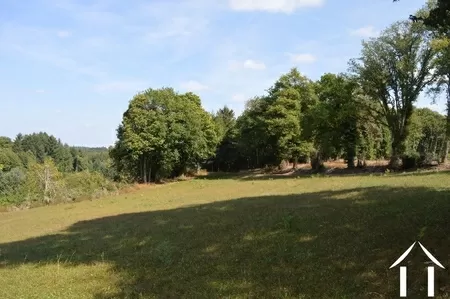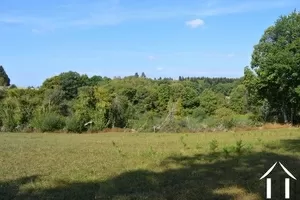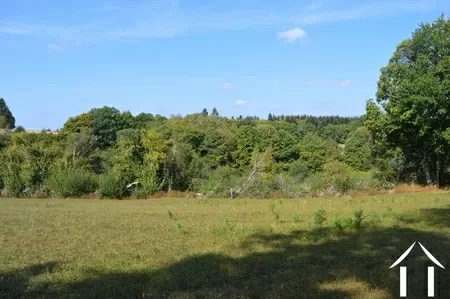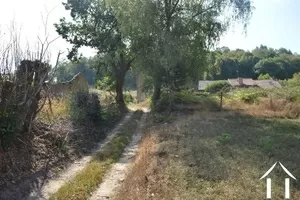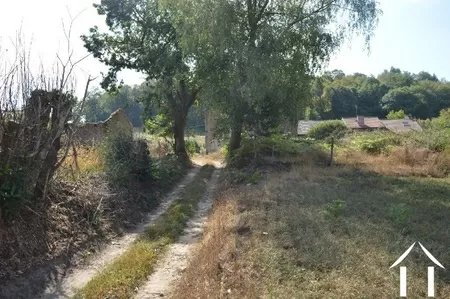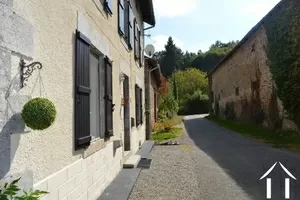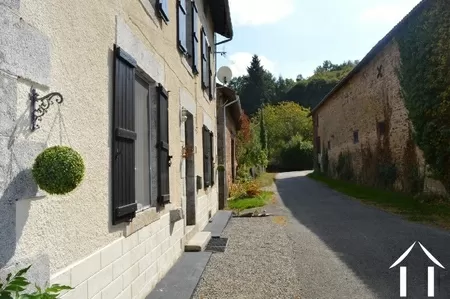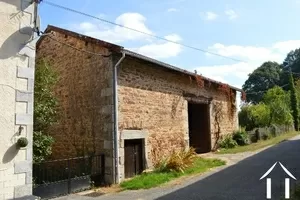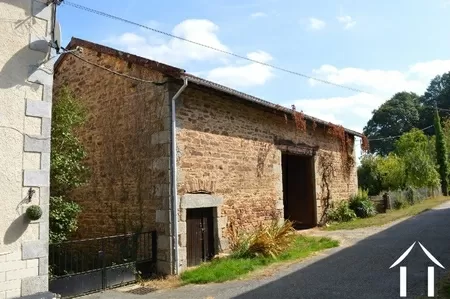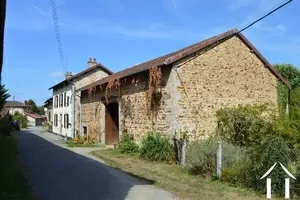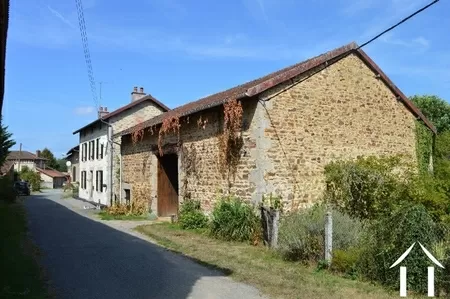 Ready for your holidays ?
Ref #: Li798
Estate agency fees are paid by the vendor
R:
House for sale ST LEONARD DE NOBLAT 87400 HAUTE VIENNE Limousin
A beautiful renovationNear the medieval village of Saint Leonard de Noblat, in a nice hamlet, you will find this completely renovated large stone house. The swimming pool in the back garden will immediately put you in the holiday mood. The house was built in parts and this is reflected in the layout. The living area is on "street level" of the hamlet while the 9,000 m2 garden with its swimming pool is behind the house. The living room with fireplace and the kitchen are connected. The separate dining room on the other side of the entrance is also at this level.
As well as the bathroom, toilet and utility room behind the kitchen. Half a level lower is the storage room. From the storage room there is access to the terrace and pool at the rear. A more charming access to the garden is from the kitchen. Upstairs are two large bedrooms with fireplace and a large room at mid-level. Wood flooring. Modern shower bathroom with toilet, sink and shower cabin. On the 2nd floor are two large bright rooms with exposed beams and parquet. Beam at 1.60 m height, so you have to bend your head!  OutsideThe pool is heated by heat pump with terrace around. Southwest exposure. Next to the house is an independent barn of 14*12,60 m. Part of the barn is transformed into a game room (3,60*6,75 m) and is accessible from the terrace. There's also a storage part. The house has a nice landscape park. Second access of land by the meadow of more than 7.000 m² behind the house. Ideal for a horse, donkeys, sheep etc ... AmenitiesThe  bakery is to be reached within 5 minutes' drive in the nearby village. The medieval village of Saint Léonard de Noblat can be reached within 10 minutes. This village, with its beautiful old centre, provides for all needs : there are several supermarkets, bakers, butchers, bank offices, hairdressers and of course the restaurants for lunch at lunchtime are not lacking. The central square is often completely full of cars around 12 o'clock and everyone finds their way to their favourite address! The village borders the river Vienne, which is a nice place to stay or picnic in the summer months. There is also a very nice indoor swimming pool. Primary and secondary schools are represented in the village. For handymen, there is also a hardware store. The city of Limoges can be reached in about half an hour.
A file on the environment risks for this property is available at first demand. It can also be found by looking up the village on this website
georisques.gouv.fr
Property# Li798
Quality

Situation
Situation
other situation
Airport at
Limoges Bellegarde,Brive-la-Gaillarde
Extra Features
Energy
Heating
Oil fired, Electric, Wood (chip) fired
Energy and climate performance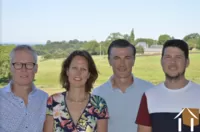 Person managing this property
Inge V d Ziel (l4u)
Téléphone: +33 (0)5 55 78 28 84
Address: La Croisille en Briance
Agent Immobilier SIRET 52190005000019
Limousin
Limousin information
Peace and space

Real seasons

400 km of Paris

Authentic farmhouses

An astonishing heritage
View more