What people say
We pride ourself in giving our clients the best service. Here are some of the comments from our clients. If you want to share your comment you can send us an email.
Gerard Bronsgeest: We are very satisfied with the help of your colleague Daniel Friedrichs. He was very helpful during the selling proces. You can be proud on him!
Heather Worsley Thank you for your e-mail. I hold Robert in the highest regard. He enabled the purchase of our holiday home in Chazilly in 2011 and following the death of my husband, the recent sale of the same house. Robert supported us at every stage and helped with various issues regarding utilities. He has been a true 'tower of strength'. Best wishes, Heather Worsley.
Penny and Ben Martin, Burgundy Robert Thom's excellent service. This is the third property Robert has sold for us and we can't speak highly enough about his modus operandi. He is a hard-working and thorough agent and nothing is too much trouble for him. He keeps us well informed at all times of progress on the property sale and all with a friendly manner and good sense of humour. He currently has another property of ours up for sale and is his usual diligent self in dealing with it. After 30 years in France we can say that in many property dealings he is by far the best agent we have come across.Kind regards,Penny and Ben Martin
Sheila, France: Hello Benjamin and Pierre, Thanks very much for all thé work you did for all our team. Yes we did realise we must wait for thé Notaire now. We Will get it sorted out. I Was very pleased with your work. Thank you very much. And I wish you a very happy 2021 and lots of good health for you and your familly. Sheila
From Elias D ( Nederlands) : « We are very satisfied with the service provided by Hugo Verschoor. Clear and timely communication, from the visiting of the property up to the purchase moment and all that is comes with this process : hook up to the utilities, insurances, etc) I can recommend France4u, you are in their good care. »
From Beert en Sijtje B ( Nederlands) : « Thank you Minou, today the final sale took place. We are very satisfied how it all went! We thank you dearly for your help in making this possible. Suzanne and Jean Marc are very happy to be the new owners. All happened above our expectations. We have passed your name already to two other vendors. Thank you again, and happy new year. »
From Rob and Hanneke P. (Nederlands): « France4u offers the perfect helping hand in a personal and dedicated maner. Thanks to the professional help by Hugo Verschoor the conveyancing went well without a hitch. He organised the electricity and water connection for us. he even organised moths later the work men for work need and even the delivery of trees. You deserve our thank you and a great star rating. »
From Edith S. and Sipko DB. « Our experience with Jane PRIME from the beginning to the very end of the sale of our house has been entirely satisfactory. She works in a professional, serious, conscientious way and her strong asset is her sympathetic, considerate way of handling human relations. We recommend her wholeheartedly. »
From James B. « We had an excellent experience buying a house through Benjamin Haas. He and Caroline are very professional and made our house purchase pleasant, straightforward and stress-free. We would absolutely recommend this agency. »
From Emer T. ( Switzerland)« This agency sets the standard for best in class. Their customer service and attention to detail was brilliant. They were always there to support us. »
From Diane P. « Jane did a great job, finding a buyer and helping us through the process - thank you! »
From Richard L. « Very professional helpful service. Our life was made much easier thank you Mr Benjamin H. »
---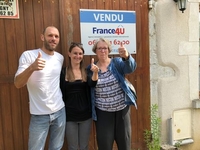 Satisfied clients
France 4U would love your feedback. Post a review to our google my business profile.
just here
---
Sale in Dompiere sur Hery, Morvan, Burgundy
---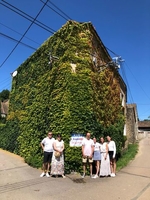 Sale in Change, south of Nolay Burgundy
---
Sale in Pierrefitte sur Loire, Auvergne
---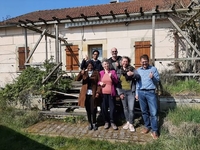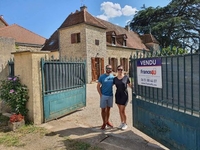 Purchase in St Sernin du Plain
---
Sales contract signed in Autun
---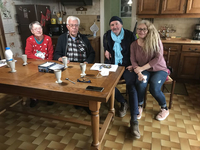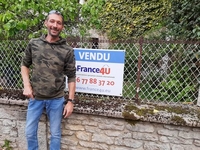 Purchase in Commarin, Côte d'Or
---
Exchange in Sully, Saone et Loire
---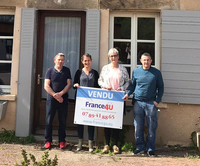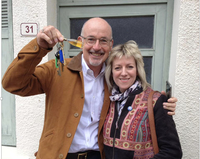 Purchase in Arcenant, Cote d'Or
---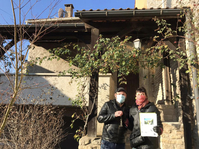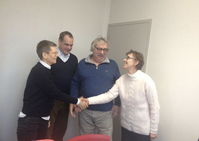 Exchange at Meursault, Cote d'Or
---
Purchase in Bligny les Beaune
---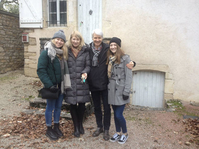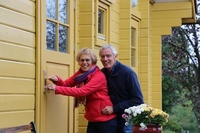 House purchase in Mhere, Morvan
---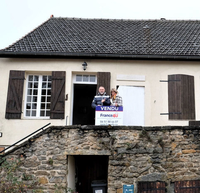 Purchase in Paris l'Hopital
---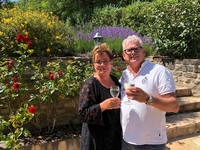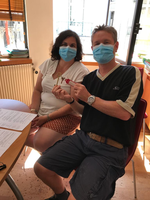 Bought in Collonge la Madeleine
---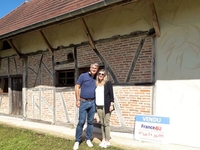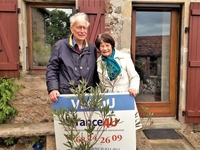 Purchase in Dracy les Couches
---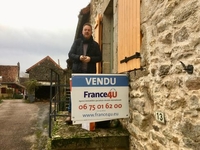 Sale in Dompierre les Ormes
---