House for sale in BLESLE
Ref #: AP03007902
Estate agency fees are paid by the vendor
R:
House for sale LEYVAUX 43450 HAUTE LOIRE Auvergne
Live in peace in the middle of unspoiled nature or for use as B&B, this property allows all projects.
The house is located in a hamlet at the end of a small road and was built in 1843. It offers a total habitable surface of 540m2 and is organized in two parts. 1/ One currently reserved for the private use of the owners consists of a first level raised above several large vaulted cellars. The front door opens onto a large living room with an open kitchen (33m2). On the same level there is also a living room of 25m2 which gives access to a large terrace of 41m2. A laundry room of 10m2 complete this level. A wooden staircase leads upstairs organized into three bedrooms (20, 10, 30m2) and a bathroom with bath and shower (14m2). Above this an attic (74m2). 2/The other part is used for the professionnelle activite of B&B. On the ground floor there is access to a large professional kitchen (45m2), fully equipped and functional. In the extension there is a dining-room(42m2) with stone walls. A wooden stair leads to the living room also reserved for guests(49m2). Two windows offer a view to the valley where the Allagnon river flows, famous for its trout and salmon. The floor above, perfectly restored, is organized into a 16m2 room/office, a laundry room (6m2) a W. C. and a beautiful well-equiped meeting room (38m2) that can host 19 persons. The guests rooms are all on the same level and in a row served by a wooden passageway. They are all organized according to the same plan (except one), with an entrance with a bathroom with shower (4m2) an independant W. C. (2m2), a mezzanine (8m2) and a balcony/terrace with a view of the valley. Indoor pool and fitness room. The B & B activity is ensured thanks to a real tourist potential. Everything is ready and functional to continue the operation and receive the lovers of nature; authenticity, calm, gastronomy and wide open spaces. But also, as is already the case, the possibilty of business events or trainings due to the meeting room. This old auvergnate farm house is located 10mn from Blesle one of the most beautiful village in France, 15mn from Massiac where you can find all shops ands services, 30mn from Brioude and 1 hour from the regional capital with an airport. Ideally located and organized specially for a tourist project, this real estate complex still has great potential for development. Information on the risks to which this property is exposed is available on the website GeorisquesSold furnished* Agency fee : Agency fee included in the price and paid by seller.
A file on the environment risks for this property is available at first demand. It can also be found by looking up the village on this website
georisques.gouv.fr
Property# AP03007902
Quality

Extra Features
Energy
Energy and climate performance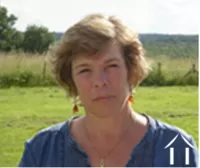 Person managing this property
Frederika BOSMAN
Téléphone: +33 470415156
Address: 5 Allée du Château 03270 MARIOL
agent immobilier CPI 6304 2018 000 035 619
Auvergne
Auvergne information


Central France, 4 hours to Paris


White snowy winters. Green hot summers


City Breaks: Moulins, Vichy Spa, Clermont Ferrand, etc


Volcanoes regional park, and many more


Skying, hang gliding, nature walks


Cosy Villages (9 plus beaux villages de France)


Medieval castles


View more